Letter Carving Masterclass
Go beyond theory and immerse yourself in the process and techniques to master the art of letter carving.  
"I am so grateful for the care and detail given to this course. The camera work is superb: from start to finish of each letter he is carving and explaining, Athar never takes the camera away. You literally do not miss a single hammer strike - you are much closer than if you were looking over his shoulder!"
I would highly recommend this course to anyone wishing for a great introduction to stone carving.
This letter carving course is suitable for all skill levels, whether you are a passionate beginner eager to learn, or a professional looking to expand your skill set. 
1. Welcome
2. Required Materials
3. Lesson 1: Chisels
4. Lesson 2: Hammers
5. Lesson 3: The Stone
6. Lesson 4: Light Setup
7. Lesson 5: Stone Setup
8. Lesson 6: The Chisels
9. Lesson 7: The Hammer
10. Lesson 8: Health and Safety
11. Lesson 9: Roman Capital Letters: Design and
12. Lesson 10: Illustrated V-Cut Diagram
13. Lesson 11: Chisel Inclinations
14. Lesson 12: Chasing and Chopping
15. Lesson 13: Straight Vertical Lines
16. Lesson 14: Straight Horizontal Lines
17. Lesson 15: Upwards and Downwards Serifs
18. Lesson 16: Diamonds and Squares
19. Lesson 17: The Letter I
20. Lesson 18: The Letter E
21. Lesson 19: The Letter A
22. Lesson 20: The Letter O
23. PDF 1: Tracing Templates
24. PDF 2: Carving Directions
25. PDF 3: Intersections
26. Bibliography
This online class will mainly consist of high-quality instructional videos. They will thoroughly discuss all aspects relevant to letter carving: from studio setup, tools and techniques and finally, demonstrations of the carving of letters with real time commentary. You will be able to watch your instructor carve the exercise from close-up and from an ideal vantage point. During the process, the instructor will provide detailed explanations of their actions and guide you through each step. The course also includes downloadable PDF sample sheets that complement the instructional videos.
Following the step by step process, the course will enable you to carve your first Roman capital letter in your own workspace and according to your own tempo. You can share the process with your instructor through pictures and videos and they will be available through online video calls to answer your questions and help you out with additional comments and demos where needed.
It's like you're in class, except that you will be able to engage according to your agenda without missing out on anything!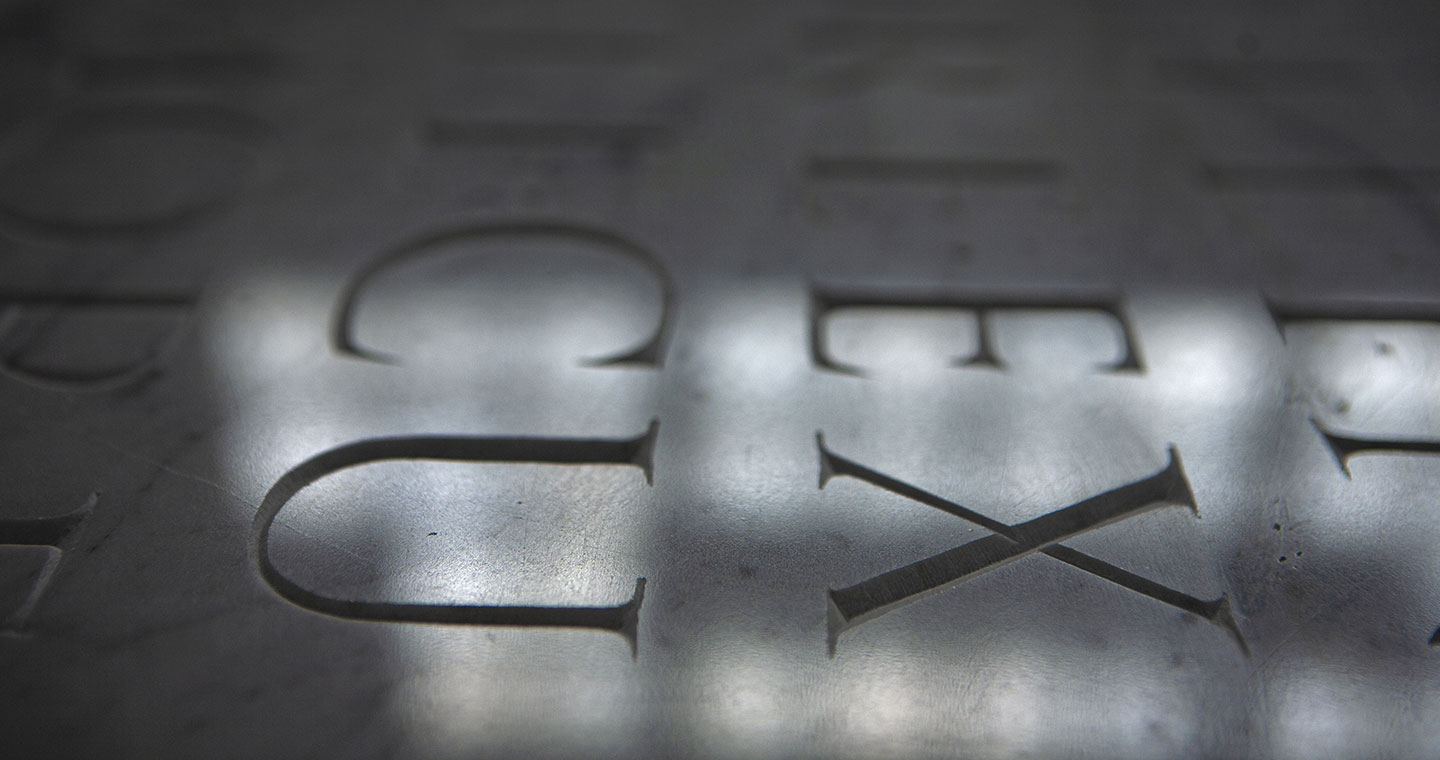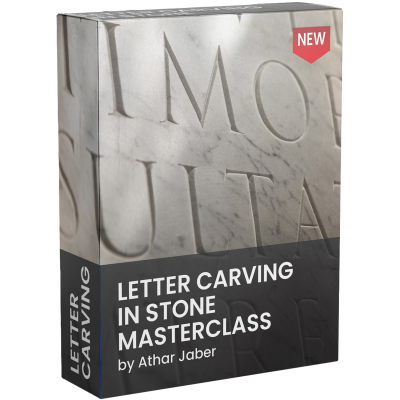 Letter carving
Go beyond theory and immerse yourself in the process and techniques to master the art of letter carving.