Baroque Putto Masterclass
[products ids="6070" columns="1" class="custom-pages-product-prices"]
Challenge your limits and develop your skills. This exercise will forever change the way you look at sculptures.
This online class will mainly consist of high-quality instructional videos that demonstrate the whole carving process of the little head in detail. You will be able to watch Athar carve the whole exercise in real time from close-up and from an ideal vantage point. During the process, Athar will provide detailed explanations of his actions and guide you through each step. The course also includes downloadable sample sheets that complement the instructional videos.
Following the step by step process, the course will enable you to carve the Putto in your own workspace and according to your own tempo. You can share the process with Athar through pictures and videos and he will be available through online video calls to answer your questions and help you out with additional comments and demos where needed.
It's like you're in class, except that you will be able to engage according to your agenda without missing out on anything!
1. Welcome
2. Suggestions on how to get the most out of this course
3. List of required Tools
4. Stone specifications
5. Spheres Principle
6. Steps Principle
7. Highest Point Principle
8. Convex vs. Concave
9. Peeling the Onion
10. Stages Outline – Front View
11. Stages Outline – Side View
12. Stages Outline – Top View
13. Illustrated Diagrams and structure of the Mouth
14. Illustrated Diagrams and structure of the Nose
15. Demonstrations of applied Principles
16. Video Lesson 1: Tools overview. - 17 min.
17. Video Lesson 2: Preparing the Stone. - 5 min.
18. Video Lesson 3: Drawing the Grid. - 55 min.
19. Video Lesson 4: Measuring the Height. - 12 min.
20. Video Lesson 5: Transposing the Gridlines onto the Stone. - 20 min.
21. Video Lesson 6: Marking the Baseline. - 5 min.
22. Video Lesson 7: Attaching the Stone. - 24 min.
23. Video Lesson 8: Carving the Baseline. - 54 min.
24. Video Lesson 9: Carving the first Hemisphere - 422 min.
25. Video Lesson 10: Carving the first Subdivision. - 161 min.
26. Video Lesson 11: Carving the second Subdivision. +/- 90 min.
27. Video Lesson 12a: Carving - Stage 4a. - 68 min.
28. Video Lesson 12ba: Carving - Stage 4b. - 97 min.
29. Video Lesson 12c : Carving stage 4c. - 125 min.
30. Video Lesson 13a: Carving stage 5a (the hair). - 163 min.
31. Video Lesson 13b: Carving stage 5b (the face 1). - 121 min.
32. Video Lesson 13c: Carving stage 5c (the face 2). - 82 min.
33. Video Lesson 14: Carving the left eye. - 128 min.
34. Video Lesson 15: Carving the right eye. - 60 min.
35. Video Lesson 16: Carving the nose and mouth. - 82 min.
36. Video Lesson 17: Carving finishing the face. - 70 min.
37. Video Lesson 18: Finishing the mouth. - 63 min.
The last plaster cast to the far right (final stage) is included in the course.
For an additional 99 euro (shipping included) you can order the full set of all the six stages of the work.
Though possible for the unexperienced but enthusiastic beginner, this course is designed for the intermediate student who wants to take sculpture to the next level. But it will require some serious engagement and endurance.
Athar Jaber is a contemporary artist with an established international career. He exhibited in various international venues around the world such as Washington D.C., Miami, Dubai, London, Berlin, Prague, Zurich, Rome, Florence, Havana among many others. He is specialized in stone carving and has been teaching the craft for more than a decade.

He has a PhD in the Arts and is an Associate Professor at the Royal Academy of Fine Arts of Antwerp. He has been a visiting professor at Florence's Art Academy, Florence's Opificio delle Pietre Dure, Madrid's University, the University of Ghent, Zurich's ETH, and Havana's Institute of Art.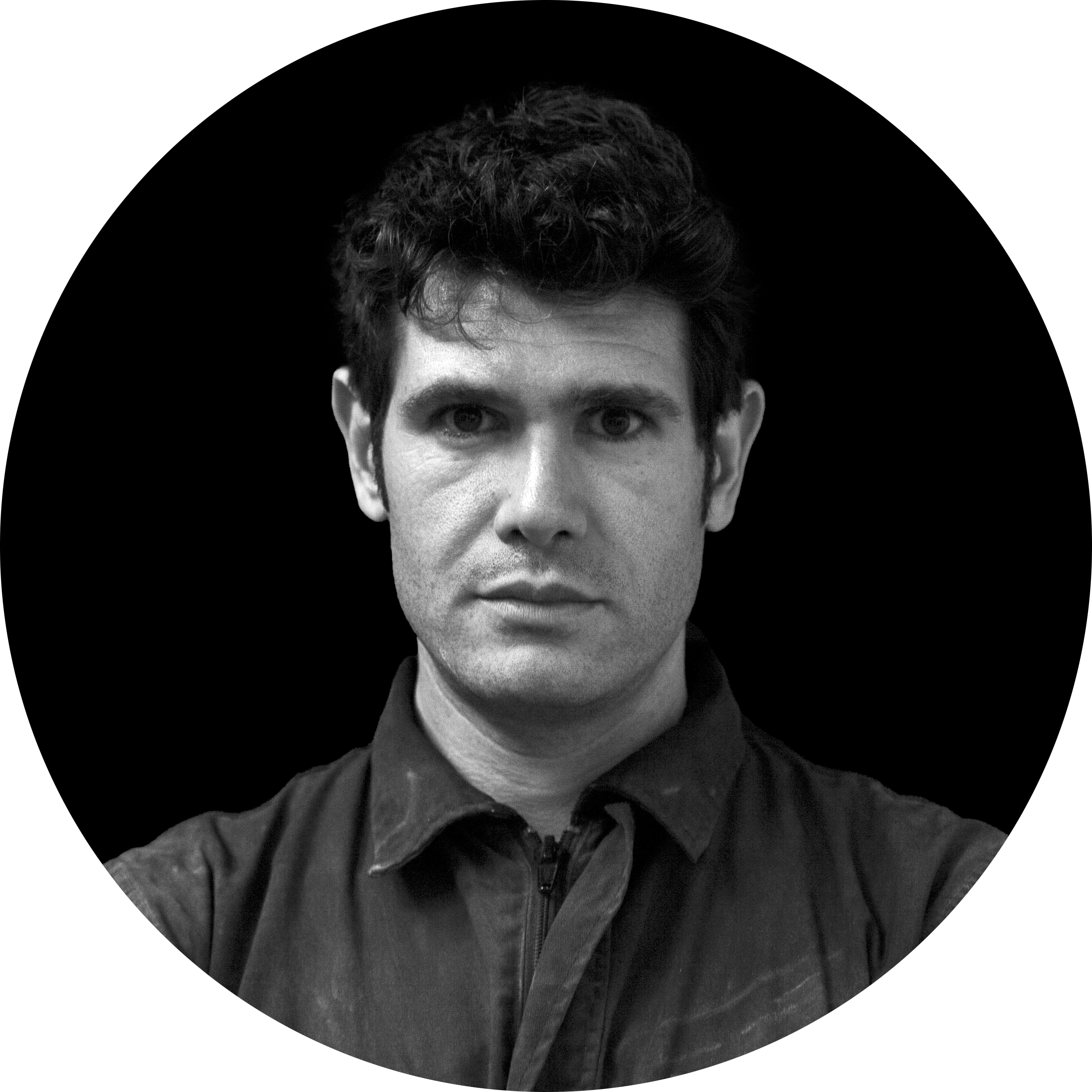 I would highly recommend this course to anyone wishing for a great introduction to stone carving.
Michael Stingle
Musician
I am so grateful for the care and detail given to this course. The camera work is superb: from start to finish of each letter he is carving and explaining, Athar never takes the camera away. You literally do not miss a single hammer strike - you are much closer than if you were looking over his shoulder!
Scott Mackenzie
Software Developer
Athar Jaber's courses are amazing! The amount of information provided by the video content and the PDF's is concise and precisely on point. totally worth the investment!
Gwndolin Leblanc
Researcher
Athar's courses are very clear and extremely thorough. As a beginner they have been incredibly helpful. I would recommend them to anyone who wishes to learn the craft of stone carving!
Conor O'Connor
Architect
This is an excellent course! The demonstration videos are superb, giving a level of close-up vision which I haven't been able to gain even in real life at the various carving evening class I attended.
Dr. Peter Davies
GP
Top tier content. Athar is very knowledgeable and talented. He is also particularly good at breaking things down and teaching them. Not all artists make good teachers, but he definitely makes one.
I highly recommend just jumping in and taking the course. You will be in good hands!
Ari Bayvertyan
Bookseller and Musician
Baroque Putto
Challenge your limits and develop your skills. This exercise will forever change the way you look at sculptures.